The Economic and Community Benefits of Buying or Selling a Home
Posted by Kathy Congdon on Friday, June 3, 2022 at 6:15 AM
By Kathy Congdon / June 3, 2022
Comment
If you're considering purchasing or selling a home, you're probably thinking about all the amazing things it will do for you. But did you realize it has a significant impact on your neighborhood as well?
The National Association of Realtors (NAR) publishes a study every year to emphasize the amount of economic activity generated by a house sale. The following graph depicts how the sale of a newly constructed home and an existing home affects the economy: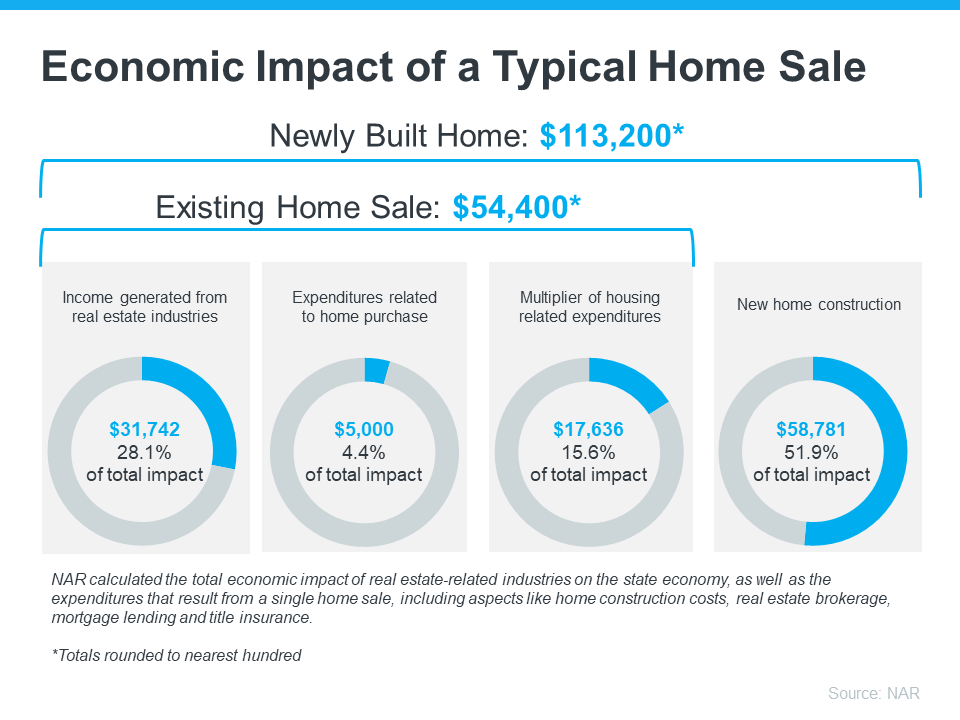 A single home sale, as the graph demonstrates, can have a tremendous impact on the overall economy. To go even further, NAR provides a full breakdown of how this differs by state for newly constructed homes (see map below):
You might be asking how a single home sale can have such a significant impact on the economy.
To begin with, there are several industries involved in the process. At various phases of the transaction, numerous contractors, specialists, lawyers, town and city officials, and a slew of other professionals are required. Behind the scenes, everyone you work with, including your trusted real estate advisor, has a team of specialists.
That implies that when you purchase or sell a property, you leave a lasting mark on the neighborhood. When you decide to make your move this year, let the knowledge that you're helping others while simultaneously addressing your own needs give you even more confidence.
Conclusion
Homebuyers and sellers contribute to the local economy and beyond. If you're ready to get started, let's connect so you have a trusted real estate advisor on your side. It will have a significant impact on your entire community, not just on you.