Selling This Spring? These Are the Features Linked to Premiums and Quicker Sales
Posted by Kathy Congdon on Tuesday, March 17, 2020 at 9:08 AM
By Kathy Congdon / March 17, 2020
Comment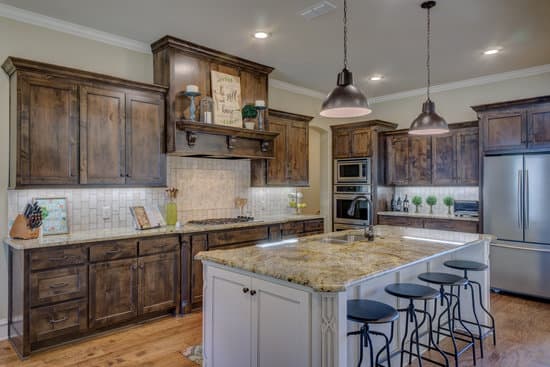 For home sellers, there are two best-case scenarios: an above-ask offer, and a quick sale. Both can happen, and especially with features like quartz and a smart sprinkler system, new research shows.
Recently, analysts at Zillow examined a sample of transactions, assessing the descriptions and making note of 170-plus terms, like "Moroccan tile" and "rattan." Then, factoring in local market measures, timing, and more, they calculated the days-on-market differences and premiums, connecting the dots on what attributes could garner higher offers or result in speedier transactions. Here are their findings:
Modern Farmhouse Style – 10.3% premium
Waterfall Countertop – 9.4% premium
Moroccan Tile – 7.3% premium
Craftsman Style – 6% premium
Exposed Brick – 6% premium
Freestanding Tub – 5.5% premium
Quartz – 5.5% premium
Dual Range – 5.3% premium
Metal Roof – 5.1% premium
Pet Shower/Spa – 5.1% premium
Smart Sprinkler System – 15.1 days sooner
Rattan – 12.8 days sooner
Drought-Resistant – 12 days sooner
Mid-Century Style – 10.5 days sooner
Board and Batten – 8.7 days sooner
Carrara Marble – 8.1 days sooner
Double-Pane Window – 8 days sooner
Pergola – 7.9 days sooner
Butcher Block – 7.4 days sooner
Smart Lighting – 7.3 days sooner
With its lived-in look, modern farmhouse style—think HGTV's "Fixer Upper," shiplap and all—stands up to wear and tear, which is why it's a fan favorite and highly valued, according to Amanda Pendleton, lifestyle expert for Zillow.
"Some design trends look great in a photograph, but don't reflect the way most Americans live," Pendleton says. "The modern farmhouse trend seems to be enduring because of its livability. It has a more casual, rustic aesthetic that is meant to be lived in; nothing is precious and the more wear and patina, the better, which makes it so appealing to buyers with children or pets."
Then there's energy efficiency and smart technology, which could contribute to a faster sale—accelerated potentially two weeks, if there's an intelligent irrigation system, or one week, if there's automated lights.
If you're preparing to sell soon, the analysts caution that it's important not to jump into renovations with the expectation of a guaranteed high return.
"We can't prove these features directly cause the price premiums we found, but the positive correlation is a clear sign that today's home shoppers associate these features with high-quality homes," explains Jeff Tucker, an economist for Zillow.
However, if your home is outfitted with a pet shower/spa, consider including that in the description of the listing—it could heighten interest, which could lead to more offers and a swifter timeline.
"If you have these features in your home, make sure to flaunt them in your listing description during the competitive spring home shopping season," says Tucker.