Key Skills You Need Your Listing Agent To Have
Posted by Kathy Congdon on Tuesday, October 10, 2023 at 10:57:03 AM
By Kathy Congdon / October 10, 2023
Comment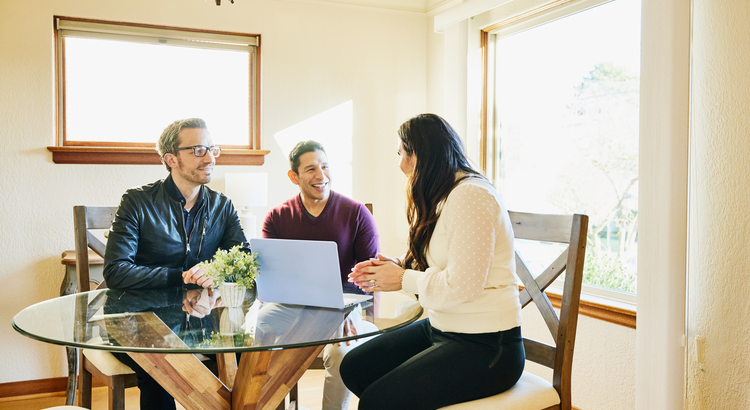 Selling your home is a big step. And this can make it exciting as well as a little nerve-racking. However, finding the right listing agent to work with you throughout the process is critical to a successful sale. A listing agent, also known as a seller's agent, assists in marketing and selling your home while advocating for you at all times.
But how do you know when you've found the right agent? Here are three important qualities to look for in a listing agent.
They calculate the value of your home using the most recent data.
While it may be tempting to choose the agent who suggests the highest asking price for your home, doing so may come at a cost. It's easy to get excited when you see a higher number, but overpricing your home can have serious consequences. It's possible that it'll stay on the market longer because the higher price is discouraging buyers.
Instead, choose an agent who will be open with you about how and why they believe you should price your home. A great agent's pricing strategy will be based on solid data. They will not throw a number just to get your listing. Instead, they will present you with the facts, explain their pricing strategy, and ensure that you are all on the same page. According to NerdWallet:
"An agent who recommends the highest price isn't always the best choice. Choose an agent who backs up the recommendation with market knowledge."
They are an excellent negotiator.
The home-selling process can be emotionally draining, especially if you've lived in your home for a long time. You're attached to it and have many memories there. This can make the negotiation process more difficult. This is where a reputable professional can help.
A skilled listing agent will remain calm under pressure and will act as your point of contact throughout all of those conversations. Their experience handling the back-and-forth gives you the peace of mind that you have someone on your side who is looking out for your best interests throughout this journey.
They are an Expert Problem Solver.
At the heart of it all, a listing agent's primary goal is to sell your home. A great agent will help you prioritize your needs above all else and will never lose sight of that goal. They will be open with you if they identify any necessary steps you must take. Their dedication to your success means that they will collaborate with you to address any potential roadblocks and devise creative solutions to any problems that arise along the way.
BankRate explains it this way:
"Just as important as the knowledge and experience agents bring is their ability to guide you smoothly through the process. Above all, go with an agent you trust and will feel comfortable with. . ."
In conclusion
Whether you're a first-time seller or have sold a house before, a great listing agent is essential to your success. Let's connect so you can have a skilled local expert by your side to guide you through the entire process.