How To Know If You're Ready to Buy a Home
Posted by Kathy Congdon on Tuesday, August 8, 2023 at 10:10:34 AM
By Kathy Congdon / August 8, 2023
Comment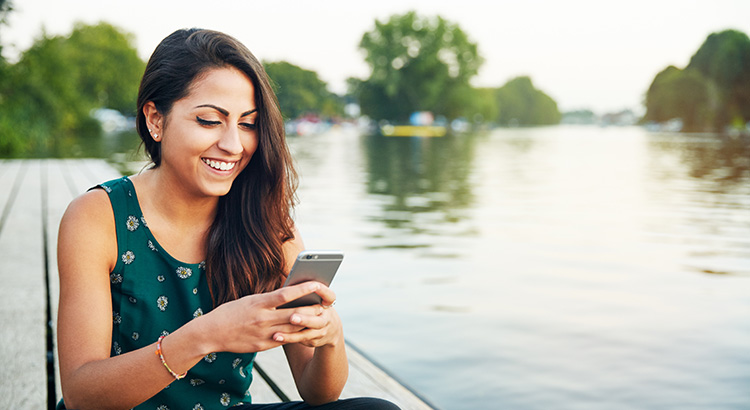 There's certainly a lot on your mind if you're trying to decide whether you're ready to buy a home. You're considering your finances, current mortgage rates and housing prices, the restricted availability of available homes for sale, and other factors. And you're trying to figure out how all of that will affect your decision.
While property market conditions will undoubtedly influence your selection, your personal life and money may be much more essential. According to a NerdWallet article:
"Housing market trends give important context. But whether this is a good time to buy a house also depends on your financial situation, life goals and readiness to become a homeowner."
Instead of attempting to time the market, it may be more beneficial to concentrate on what you can control. Here are a few questions to help you decide whether you're ready to make a move.
1. Do You Have a Good Job?
One factor to consider is how secure you believe your job is. Purchasing a home is a significant investment, and you will sign a home loan agreement indicating that you will repay the loan. That can feel like a huge responsibility. Knowing you have a steady work and income might help put your mind at peace. According to NerdWallet:
"A mortgage is a big commitment . ..Wait until your employment is stable before thinking about buying a house."
2. Have you determined what you can afford?
Speak with a reliable lender to ensure you have a good sense of how much you'll need to save and how much you can expect to spend on your monthly payment. They'll be able to tell you about the pre-approval process and how much you can borrow, current mortgage rates and estimated monthly payments, closing fees to expect, what percentage of the home's purchase price you'll need for a down payment, and other information.
The nice part is that you might discover you're closer to your goals than you thought. Unless your lender or loan type requires it, you do not have to put down 20%. According to Down Payment Resource:
"A 20% down payment on a home is great, but . ..Many mortgages require no more than 3% to 5% of the purchase price as a down payment. Plus, there are loans and grants that may help cover these costs. Search for down payment assistance in your area, and discuss your results with your mortgage lender . .."
3. How long do you intend to stay?
Another key consideration is how long you intend to stay. It takes time to establish equity in your house through loan repayment and price appreciation. If you plan to relocate too soon, you may not be able to return your investment. For example, if you plan to sell and relocate in a year, it may not be a good time to buy. According to a recent CNET article:
"Buying a home is a good idea if you're planning to stay put for at least three years. Home values typically increase between 2% and 5% annually, so you could end up paying more in closing costs than you'd earn in proceeds if you sell after only a year or two."
So, consider your options for the future. If you intend to relocate to a different city as part of your impending promotion, or if you predict that your loved ones will require you to move closer to care for them, this is something to consider.
The most crucial question to answer is, above all, do you have a team of real estate specialists in place? If not, locating a reputable local agent and lender is a smart starting step.
In conclusion
These questions can help you decide if you're ready to buy a house. However, your finest and most reliable resource is the assistance of trusted real estate agents.