5 Home Design Trends Expected to Be Popular in 2020
Posted by Marbie Centura on Monday, January 13, 2020 at 8:44 AM
By Marbie Centura / January 13, 2020
Comment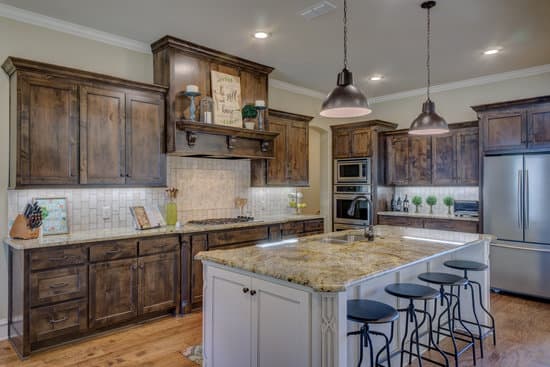 Here are five of the top home design trends that experts predict will be popular this year:
Bold backsplashes in the kitchen. Minimalist, monochromatic kitchens have enjoyed several years of popularity. While neutral tones will probably always be in style, homeowners are beginning to liven up their kitchens with backsplashes that feature bold colors and/or patterns. Not interested in replacing your backsplash? Add some decorative plates or artwork that feature eye-catching colors and patterns as an easy way to incorporate this trend!
Floral fabrics and wallpapers. In keeping with the theme of bold patterns, designers are expecting that floral prints will return in 2019. If florals aren't your style, designers have also noted that geometric patterns and international or tribal-inspired prints are gaining popularity as a way to add a sense of warmth and intrigue to a room. It's easy to incorporate these patterns with decorative pillows, blankets, or even small, framed prints.
Warm colors in the kitchen and elsewhere. The Pantone Color Institute, which predicts global color trends in fashion, home décor, and more, has announced that its chosen Color of the Year for 2019 is Living Coral, a warm, vibrant hue with golden undertones. The Institute noted that this shade reflects playfulness and the innate human desire to connect with nature. In addition, designers have pointed to other rich hues that they expect will be popular this year, including hunter green, bold indigo, and teal, which match beautifully with high-shine finishes. These warmer tones may not just be popular as paint colors: designers anticipate that homeowners will be swapping out their light, stark cabinets, and countertops—such as the quartz-countertop-and-white-cabinet duo that has dominated kitchens in the past few years—for richly hued stones.
Eco-friendly elements that bring nature into the home. As anxieties about environmental crises seem to rise around the world, more and more people are seeking to do their part to protect the earth's well-being. For example, homeowners are increasingly opting for energy and water-saving appliances or incorporating elements of nature—such as live plant walls or decorative touches made from sustainable materials, like clay or rice paper—into their dwelling spaces. These elements add a calming, earthy aesthetic that represents harmony with nature.
"Boho" (short for bohemian) style. While boho never completely faded from popularity, designers predict that it will see a resurgence in 2019. In particular, style-conscious homeowners are favoring a blend of modern and vintage styles, curved furnishings reminiscent of the 1960s, and patterned fabrics with a cleaner, brighter style than the boho trends of decades past. Incorporating some of these styles adds an eye-catching, whimsical flair to any room.